Stryker is one of the world's leading medical technology companies and is dedicated to helping healthcare professionals perform their jobs more efficiently while enhancing patient care. The Company offers a diverse array of innovative medical technologies, including reconstructive, medical and surgical, and neurotechnology and spine products to help people lead more active and more satisfying lives.
Please send in all components loose. Don't snap inserts into baseplates or liners into shells. Leave femoral heads off of stems. We take care of mounting all components during assembly.
STRYKER KNEES
FEMURS:
Scorpio P.S. Size 7 to 9 Left
Scorpio C/R Size 7 to 9 Left
Scorpio Revision T.S. Size 7 to 9 Left
Triathlon P.S. Sz 4 or 5 Left
Triatholon C/R Sz 4 or 5 Left
TIBIAS:
Scorpio Size 7
Series 7000 Size 7
Triathlon Sz 4 or 5
PATELLAS:
Any style or diameter patella.
STRYKER HIPS
HIP STEMS:
Cormet Hip Resurfacing Sz 42 to 56mm
Secur-Fit Advanced
Rejuvenate Stem Sz 3 or smaller
Accolade II Stem Sz 3 or smaller
Accolade Sz 3 or smaller
Secur-Fit Max Sz 8 or smaller
Exeter Stem Sz 3 or smaller
Secur-Fit Plus Sz 8 or smaller
ACETABULAR SHELLS:
Cormet Hip MOM Cup to match Head
Any 52 to 58mm MDM Acetabular Cup
Any 52 to 58mm Restoration ADM Acetabular Cup
Any 52 to 58mm Tritanium Acetabular Cup
Any 52 to 58mm Trident Cup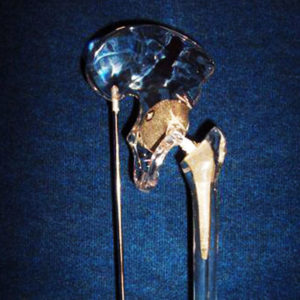 STRYKER TRAUMA
T2 TIBIAL NAIL ⌀9 X 345MM (INCLUDE THE FOLLOWING PARTS):
⌀5 x 70mm Fully Threaded Screw
⌀5 x 40mm Partially Threaded Screw
⌀5 x 30mm Fully Threaded Screw - Qty. 2
⌀5 x 35mm Fully Threaded Screw
Advanced Compression Screw 1822-0001S
End Cap 1822-0003S
T2 TIBIAL NAIL ⌀9 X 360MM (INCLUDE THE FOLLOWING PARTS):
⌀5 x 70mm Fully Threaded Screw
⌀5 x 50mm Fully Threaded Screw
⌀5 x 40mm Fully Threaded Screw
⌀5 x 30mm Fully Threaded Screw - Qty. 2
⌀5 x 35mm Fully Threaded Screw
End Cap 1822-0003S
T2 FEMORAL NAIL ⌀10 X 420MM RETROGRADE LEFT (INCLUDE THE FOLLOWING PARTS):
⌀5 x 45mm Fully Threaded Screw
⌀5 x 40mm Fully Threaded Screw
⌀5 x 50mm Fully Threaded Screw
⌀5 x 55mm Partially Threaded Screw
⌀5 x 75mm Condyle Screw
Washer to go with Condyle Screw
Advanced Compression Screw 1825-0001S
End Cap 1822-0005S
T2 HUMERAL NAIL ⌀7 X 290MM (INCLUDE THE FOLLOWING PARTS):
⌀4 x 24mm Fully Threaded Screw
⌀4 x 55mm Fully Threaded Screw
⌀4 x 40mm Partially Threaded Screw
T2 Humeral Advanced Compression Screw 1830-0001S
T2 Humeral +5mm End Cap 1830-0005S
T2 PROXIMAL HUMERAL NAIL LONG, LEFT ⌀8 X 280MM - 1832-2828S (INCLUDE THE FOLLOWING PART):
⌀4 x 24mm Fully Threaded Screw
⌀4 x 26mm Fully Threaded Screw
⌀5 x 45mm Fully Threaded Screw
⌀5 x 50mm Fully Threaded Screw - Qty. 3
Locking Cap 1832-0002S
T2 PROXIMAL HUMERAL NAIL, ⌀10 X 150MM (INCLUDE THE FOLLOWING PARTS):
⌀4 x 28mm Fully Threaded Screw
⌀4 x 30mm Fully Threaded Screw
⌀5 x 45mm Fully Threaded Screw - Qty. 2
⌀5 x 50mm Fully Threaded Screw - Qty. 2
End Cap 1832-0003S
T2 SUPRA CONDYLAR NAIL ⌀11 X 420MM LEFT (INCLUDE THE FOLLOWING PARTS):
⌀5 x 40mm Fully Threaded Screw - Qty 2
⌀5 x 85mm Fully Threaded Screw
⌀5 x 95mm Fully Threaded Screw
⌀5 x 60mm Condyle Bolt
⌀5 x 85mm Condyle Bolt
Washer to go with Condyle Bolt - Qty 2
End Cap 1826-0003S
T2 SUPRA CONDYLAR NAIL ⌀11 X 170MM (INCLUDE THE FOLLOWING PARTS):
⌀5 x 40mm Fully Threaded Screw - Qty 2
⌀5 x 85mm Fully Threaded Screw
⌀5 x 60mm Condyle Bolt
⌀5 x 85mm Condyle Bolt
⌀5 x 95mm Fully Threaded Screw
Washer to go with Condyle Bolt - Qty 2
End Cap 1826-0003S
T2 SUPRA CONDYLAR NAIL, SHORT VERSION ⌀11 X 200MM (INCLUDE THE FOLLOWING PARTS):
⌀5 x 35mm Fully Threaded Screw
⌀5 x 40mm Fully Threaded Screw
⌀5 x 65mm Fully Threaded Screw
⌀5 x 75mm Fully Threaded Screw
⌀5 x 90mm Fully Threaded Screw
⌀5 x 90mm Condyle Bolt
Washer to go with Condyle Bolt
End Cap 1826-0003S
T2 RECON NAIL, ANTEGRADE MODE ⌀11 X 400MM LEFT (INCLUDE THE FOLLOWING PARTS):
T2 Set Screw
⌀5 x 52.5mm Fully Threaded Screw
⌀5 x 45mm Fully Threaded Screw
⌀5 x 47.5mm Fully Threaded Screw
T2 RECON NAIL, RECON MODE ⌀11 X 420MM LEFT (INCLUDE THE FOLLOWING PARTS):
⌀6.5 x 105mm Lag Screw - Qty. 2
⌀5 x 50mm Fully Threaded Screw
⌀5 x 57.5mm Fully Threaded Screw
End Cap 1822-0003S
GAMMA 3 SHORT TITANIUM NAIL 125 DEG., ⌀11 X 180MM (INCLUDE THE FOLLOWING PARTS):
⌀5 x 40mm Fully Threaded Ti Screw
⌀10.5 x 100mm Large Femoral head Lag screw
GAMMA 3 LONG TITANIUM NAIL, ⌀11 X 420MM LEFT (INCLUDE THE FOLLOWING PARTS):
⌀5 x 50mm Fully Threaded Screw
⌀10.5 x 100mm Large Femoral head Lag screw
GAMMA SHORT STAINLESS NAIL, ⌀11 X 180MM (INCLUDE THE FOLLOWING PARTS):
⌀6.28 x 35mm SS Fully Threaded Screw
⌀6.28 x 30mm SS Fully Threaded Screw
⌀12 x 100mm Large Femoral head Lag screw
AXSOS PLATES
T2 ANKLE ARTHRODESIS NAIL, LEFT, ⌀11X200MM (INCLUDE THE FOLLOWING PARTS):
⌀5.0 x 30mm Fully Threaded Screw - Qty. 3
⌀5.0 x 40mm Partially Threaded Screw
⌀5.0 x 75mm Fully Threaded Screw
Compression Screw, Advanced
End Cap, SCN
OMEGA3 WITH TWINHOOK OR LAG SCREW (INCLUDE THE FOLLOWING PARTS):
Twin Hook, 100mm length (hooks deployed); REF. 394600SX
or
Omega3 Standard Lag Screw 110mm lenght; REF. 3362-5-110
Locking Inserts; REF. 370003 - Qty. 2
⌀5.0mm Locking Screws, Length 42mm; REF. 370342 - Qty. 2
Cortical Screw, Length 44mm for most proximal hole; REF. 340644
Omega3 Hip Plate, 135deg.; REF. 597023S
ULNA:
104mm 8 hole compression plate
8 cortical screws were used
Ulna Plate
RADIUS:
104mm 8 hole compression plate
8 cortical screws were used
volar plate with locking screws
radial column plate with locking screws
STRYKER BONE PLATES
Stryker Picture Gallery
AXSOS DISTAL LATERAL FEMORAL 6 HOLE LEFT BONE PLATE (INCLUDE THE FOLLOWING PARTS):
⌀5.0 x 38mm Locked Screw
⌀4.5 x 40mm Cortex Screw - Qty. 2
⌀5.0 x 40mm Locked Screw
⌀5.0 x 70mm Locked Screw - Qty. 2
⌀5.0 x 75mm Locked Screw - Qty. 2
⌀6.5 x 65mm Canellous Screw
AXSOS PROXIMAL LATERAL TIBIA 4 HOLE LEFT BONE PLATE (INCLUDE THE FOLLOWING PARTS):
⌀4.0 x 24mm Locked Screw
⌀3.5 x 24mm Cortex Screw
⌀3.5 x 26mm Cortex Screw
⌀4.0 x 30mm Locked Screw
⌀4.0 x 65mm Locked Screw - Qty. 3
⌀4.0 x 65mm Canellous Partial Thread Screw
⌀4.0 x 70mm Locked Screw - Qty. 2
Locking Insert - Qty. 2
AXSOS DISTAL ANTEROLATERAL TIBIA 6 HOLE/L 123MM LEFT BONE PLATE (INCLUDE THE FOLLOWING PARTS):
⌀4.0 x 26mm Locked Screw - Qty. 2
⌀3.5 x 28mm Cortex Screw
⌀4.0 x 28mm Locked Screw - Qty. 2
⌀4.0 x 44mm Locked Screw
⌀3.5 x 36mm Cortex Screw
⌀4.0 x 36mm Locked Screw
Locking Insert - Qty. 2
AXSOS PROXIMAL HUMERUS 5 HOLE/L 112MM LEFT BONE PLATE (INCLUDE THE FOLLOWING PARTS):
⌀4.0 x 26mm Locked Screw
⌀3.5 x 28mm Cortex Screw - Qty. 2
⌀4.0 x 28mm Locked Screw
⌀3.5 x 32mm Cortex Screw
⌀4.0 x 46mm Locked Screw - Qty. 3
⌀4.0 x 44mm Locked Screw
⌀4.0 x 42mm Locked Screw
Locking Insert - Qty. 2
NEW MOLDS BUILT IN 2007
AXSOS DISTAL LATERAL FEMORAL 10 HOLE LEFT BONE PLATE (INCLUDE THE FOLLOWING PARTS):
⌀5.0 x 38mm Locked Screw - Qty. 3
⌀4.5 x 40mm Cortex Screw - Qty. 3
⌀5.0 x 40mm Locked Screw - Qty. 3
⌀5.0 x 70mm Locked Screw - Qty. 3
⌀5.0 x 75mm Locked Screw
⌀6.5 x 65mm Canellous Screw
Locking Insert 5.0mm Set
AXSOS DISTAL ANTEROLATERAL TIBIA 8 HOLE LEFT BONE PLATE (INCLUDE THE FOLLOWING PARTS):
⌀4.0 x 24mm Locked Screw - Qty. 2
⌀4.0 x 28mm Locked Screw - Qty. 2
⌀4.0 x 30mm Locked Screw - Qty. 2
⌀4.0 x 36mm Locked Screw
⌀4.0 x 40mm Locked Screw
⌀4.0 x 45mm Cancellous Screw
⌀3.5 x 24mm Cortex Screw
⌀3.5 x 26mm Cortex Screw
⌀3.5 x 32mm Cortex Screw
Locking Insert 4.0mm Set
AXSOS PROXIMAL LATERAL HUMERUS 5 HOLE LEFT BONE PLATE (INCLUDE THE FOLLOWING PARTS):
AXSOS DISTAL MEDIAL TIBIA 6 HOLE LEFT BONE PLATE (INCLUDE THE FOLLOWING PARTS):
⌀4.0 x 26mm Locked Screw
⌀4.0 x 28mm Locked Screw - Qty. 2
⌀4.0 x 32mm Locked Screw
⌀4.0 x 36mm Locked Screw
⌀4.0 x 44mm Locked Screw - Qty. 2
⌀4.0 x 46mm Locked Screw
⌀4.0 x 40mm Cancellous Screw
⌀3.5 x 28mm Cortex Screw
⌀3.5 x 34mm Cortex Screw
Locking Insert 4.0mm Set
AXSOS PROXIMAL LATERAL HUMERUS 5 HOLE LEFT BONE PLATE (INCLUDE THE FOLLOWING PARTS):
⌀4.0 x 26mm Locked Screw - Qty. 3
⌀4.0 x 46mm Locked Screw - Qty. 3
⌀4.0 x 48mm Locked Screw - Qty. 2
⌀4.0 x 50mm Locked Screw
⌀4.0 x 50mm Cancellous Screw
⌀3.5 x 28mm Cortex Screw
⌀3.5 x 34mm Cortex Screw
Locking Insert 4.0mm Set
AXSOS PROXIMAL LATERAL TIBIA 8 HOLE LEFT BONE PLATE (INCLUDE THE FOLLOWING PARTS):
⌀4.0 x 24mm Locked Screw
⌀4.0 x 26mm Locked Screw - Qty. 4
⌀4.0 x 65mm Locked Screw - Qty. 2
⌀4.0 x 70mm Locked Screw - Qty. 3
⌀4.0 x 65mm Cancellous Screw
⌀3.5 x 24mm Cortex Screw
⌀3.5 x 28mm Cortex Screw
⌀3.5 x 30mm Cortex Screw
Locking Insert 4.0mm Set
AXSOS 7 HOLE LOCKING COMPRESSION (L97 MM) BONE PLATE (INCLUDE THE FOLLOWING PARTS):
⌀4.0 x 20mm Locked Screw - Qty. 2
⌀3.5 x 20mm Cortex Screw - Qty. 4
Locking Insert 4.0mm Set - Qty. 2