We are a global orthopaedic medical device company specializing in the design, manufacture, and marketing of reconstructive joint devices and biologics. Microport product offerings include large joint implants for the hip and knee; extremity implants for the hand, elbow, shoulder, foot and ankle; and both synthetic and tissue-based bone graft substitute materials.
Headquartered in Arlington, Tennessee, Microport has been in business for more than 50 years and has approximately 1,000 employees. Microport's common stock is listed on the Nasdaq Global Select Market under the symbol "WMGI."
Microport Orthopedics, Inc. is proud to share with its customers, employees and stockholders pertinent Investor information, legal statements and employment opportunities. We hope you enjoy learning more about us, and our commitment to evolving medical breakthroughs in the orthopaedic industry.
Please send in all components loose. Don't snap inserts into baseplates or liners into shells. Leave femoral heads off of stems. We take care of mounting all components during assembly.
MICROPORT MEDICAL KNEES
FEMORAL COMPONENTS:
Evolution Cruciate Sparing Sz 4 Left
Evolution P.S. Sz 4 Left
Evolution CCK Sz 4 Left
Primary Knee, Sz 4 Left (Implant Partners)
P.S. Knee, Sz 4 Left (Implant Partners)
Advance Stature Cruciate Sparing Sz 2 Left
Advance P.S. (Cruciate Sacrificing) Sz 2 Left
Advance Cruciate Sparing Sz 2 Left
Advance CCK Sz 2 Left
Medial Pivot Stemmed Sz 2 Left
Advance Unicompartmental Sz 2 Left
TIBIA BASEPLATES:
Advance Stature Sz 2
Primary Knee, Sz 4 (Implant Partners)
Evolution Sz 4
Advance Sz 2 Plus
Advance Unicompartmental Size 2
PATELLAS:
Any diameter patella
INSERTS & AUGMENTS:
Any thickness insert or augment will work with the above molds.
MICROPORT MEDICAL HIPS:
HIP STEMS:
Note: All Stems need to be side "Left"
Any Profemur Stem Size 3 or smaller
Any Plasma Stem Size 3 or smaller
Renaissance Stem Size 3 or smaller
Gladiator Stem Size 3 or smaller
Perfecta IMC CoCr Size 13.5mm or smaller
Conserve Superfinished Femoral Size 46, 48, 50, 52, or 54mm
ACETABULAR SHELLS:
Lineage Shell 52 to 58mm
Dynasty Shell 52 to 58mm (any version)
Conserve Plus 52 to 58mm
Any Procotyl Cup 52 to 58mm
SuperFix Cup 52 to 58mm
INSERTS & HEADS:
Any style insert or neck length head will work with the above molds.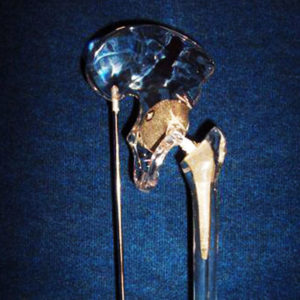 MICROPORT MEDICAL SHOULDERS
HUMERAL STEMS:
Olympia Sz 10mm or smaller
GLENOIDS:
Olympia Sz 48mm
MICROPORT MEDICAL ANKLE
INBONE TOTAL ANKLE:
Size #2 Left Tibial Tray
16mm Tibial Base
14mm Stem Mid - Qty 2
Size #2 Tibial Poly
Size 2 Talar Dome
10mm Talar Stem